Looking for a top-quality tow truck in Prairieville?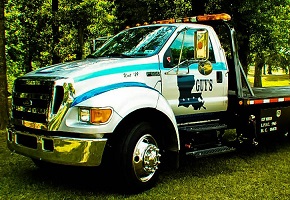 Then look no further than Guy's Towing Service! As a pillar of the community, we watch out for the people around us. Whether you need full towing service in Prairieville or just roadside assistance, we're here to help. And with over 40 years of experience, we know what we're doing! We're different from other companies because we truly care about getting you home safely. While other companies might make the claim, can they back it up? By Providing FREE rides home during holidays after parties for over 30 years, we can! While we've helped over 1000 people get home from this service alone, we've done more than tenfold that while always keeping our prices affordable and giving you the friendly service you deserve.
---
---
We have many vehicles including heavy duty tow trucks
Our towing company is versatile and prepared for any situation where you're stranded. Whether you have a moped or an industrial tractor, we can help!
Heavy duty tow trucks can handle even the craziest jobs! Some of the situations our 60-ton crane system have pulled through include underwater and gulch recovery, tipped semi-truck uprighting, and much more!
Is the big truck overkill for your towing needs? We'll send out a light or medium duty truck if it's more appropriate. They're strong enough to handle towing motorcycles, cars, trucks, RVs, and more.
Have something unusual or heavy-duty? If you have something oversized, a typical tow truck may not be enough. We also have specialized hauling services for these odd jobs and vehicles equipped to handle them.
Have you checked the customer reviews? Online reviews show a company's true colors. And with very high ratings on
Google
and Facebook, we've proven we stay true to our word!
We're here when you need us most
When you're lost or stranded, you want someone to respond fast and send a truck to you right away. While some companies will make false promises to snatch up your money, at GTS, we believe in doing business with integrity. And sometimes, such as during flooding, we're swamped. That's why we always give you an honest response time. We know that waiting is hard. But waiting past the time someone said they would be there is even worse! We strive to help you out however we can and are always available. So even if you call us in the middle of the night, someone will be available to answer your call and tell you when you can expect help. So whenever you need a tow truck in Prairieville, call us first for the best service there is!
---
We have a large fleet of tow trucks ready and waiting
Simply give us a call and we'll be on our way!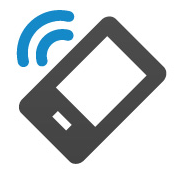 1
Contact
When you're stuck and need a little help give our office a call.

2
Details
We'll get your details and send a truck to your location  right away.

3
Dispatch
We'll tow your vehicle to your home, an auto repair shop, or anywhere else!
---