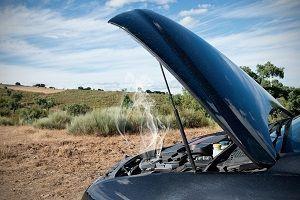 In need of a quality tow truck in Iberville?
Towing is a lucrative industry for many companies. Some shady establishments even prey on unsuspecting visitors the moment they step foot out of an authorized parking lot! Then they'll hold your car hostage until you pay an exorbitant amount for their services that you never needed nor wanted in the first place. At Guy's Towing Service, we're the exact opposite. We always try to minimize the towing services you use so that you can have a smaller final bill to pay. And instead of stalking parking lots to snatch up cars, we patrol holiday parties in the winter time and offer people who are a little more than buzzed a ride home–completely FREE!
---
Are you the fastest recovery service near me? While we strive to get to you as fast as possible, we know that many factors can hold us up. Instead of boasting an impossible to attain response time, we give you an honest waiting period based on your individual circumstances. That way, you can expect us to arrive at the time we tell you–and maybe even a few minutes earlier!
Our towing service is available 24 hours every day
Sometimes, you can get stuck on the roadside in the dead of night. While some towing companies would expect you to wait until the next business day–or longer if it's a weekend–we don't. Our tow truck operators are standing by for your call every day of the year, including holidays. It doesn't matter if it's 11 in the morning or night, we'll still give you the best service around with reliability you can count on.
---
---
Our heavy duty tow trucks in Iberville are ready for anything

Just because we have a heavy duty tow truck ready doesn't mean you'll have to use it. Often, light duty or medium duty towing will be enough. Our medium duty trucks are even strong enough to haul a large toy hauler or motor home with ease! But sometimes, you need a little more power. That's where our heavy duty tow trucks come in.
If your car ends up in deep water, you might think it's done for. But our 60-ton crane system has the power to lift submerged vehicles right out of the water.
A tipped semi-truck can back up several lanes of traffic, but how can it be moved safely? Our airbag recovery system is the answer!
If your semi isn't running after we recover it, we might be able to help with cargo. Ask us about our Peterbilt trucks and special hauling services.
---
When you need a tow truck in Iberville, call us first!
Our friendly team will answer right away and get ready to head over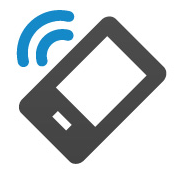 1
Contact
Call our Baton Rouge office when you need a tow truck in Iberville.

2
Details
Once we know your location, we'll quicklycall a truck to you.

3
Dispatch
The towing process starts after we confirm roadside assistance won't work.
---