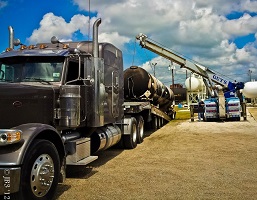 Why call us for a tow truck in Carencro?
Choosing the right towing company can make a huge difference for you in service, time spent, and cost. While a poor restaurant might charge you a few extra dollars for an unsatisfactory meal, a poor towing service might charge you several hundred extra dollars. And sometimes they aren't even careful with your vehicle! When you're looking for a tow truck in Carencro, make sure to check out Guy's Towing Service. You'll quickly find out that we're the best towing service anywhere around. Our friendly service, top-of-the-line equipment, and honest business practices can't be matched by anyone around!
---
Beware of common towing scams!
 The towing industry is unusual in that predatory companies can survive for years with minimal consequences. This is because if a tow truck driver takes your vehicle, you have to prove that you weren't doing anything wrong, which often comes down to their word against yours. That's why you should always check
online customer reviews
to see which companies have a proven record of honesty and integrity if you have the choice!
We have 24-tow trucks available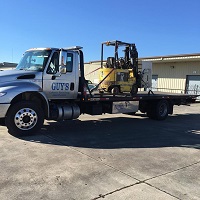 Part of being successful in a competitive industry like towing is availability. And being the largest towing company in Louisiana that is always open, no one's more available than us!
Your vehicle can stop working at any time. Since the risk of accidents and strandings never goes away, neither do we. Call us whenever you need help and we'll head right over.
With a dedicated location close by, when you call us it won't take long for us to arrive. But we'll always give you an honest time estimate instead of lying to get your business.
As a local company, we're familiar with the streets we drive on daily. This means we can help you find your exact location if you're having trouble pinpointing.
How can you help me find where I'm at? When you're lost in unfamiliar territory, your first instinct may be to panic. But we'll help you find where you're at. If you can't see any street signs, start up your smartphone's map program if you have one. By zooming it in enough, you can see the street name without having to risk leaving your car. This is especially helpful if you're in an area with a higher speed limit or close to a corner. Always put your safety first!
We're experienced and have many vehicles waiting to help
Being in the business for over 40 years, we've seen just about everything that can happen in the towing industry. But that doesn't mean we think we know it all. That's why all of our drivers go through Wreckmaster training to learn any updated techniques or best practices. We not only want to get to you fast, but we also want to make sure everything's done right! So give us a call or contact us today whenever you need a tow truck in Carencro for towing done right!
---
Call us for towing and much more!
Whatever kind of vehicle you have, we'll make sure it makes it home!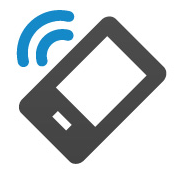 1
Contact
When you have to have your vehicle towed, give us a call.

2
Details
We'll send out a truck that's appropriate for the job.

3
Dispatch
We'll arrive fast for expert towing and let you get on your way!
---