When you're on the road, anything can happen. From accidents to breakdowns, there are plenty of unexpected events that can leave you stuck and in need of help. That's where roadside assistance comes in. Roadside assistance is a service that provides help to drivers when their vehicles break down or they have a problem on the road. In this blog post, we'll be discussing why roadside assistance is important.
Safety
One of the most important reasons to have roadside assistance is for your safety. When you're stranded on the side of the road, you're vulnerable to other drivers, weather conditions, and other potential hazards. With roadside assistance, you'll have someone to turn to if you need help getting off the road, changing a tire, or resolving any other issues that could compromise your safety.
Convenience
Another major benefit of roadside assistance is the convenience it provides. When your car breaks down or you have a flat tire, you might not have the tools or expertise to fix the problem yourself. Roadside assistance can provide you with a range of services, from jump-starting your battery to towing your car to a nearby garage. This means you won't have to waste time trying to fix the problem yourself or waiting for a friend or family member to come and help you.
Peace of Mind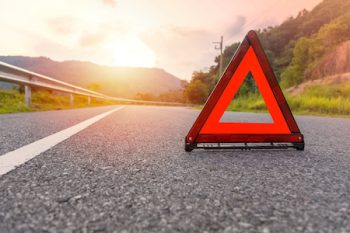 When you have roadside assistance, you have peace of mind. Knowing that you have someone to call if you run into trouble on the road can be incredibly reassuring, especially if you're driving long distances or in unfamiliar areas. Having a plan in place can help you feel more confident and comfortable when you're behind the wheel.
Helps Others
Roadside assistance not only helps you but also can help others on the road. If you see someone stranded on the side of the road, you can call your roadside assistance provider to see if they can help. This can be incredibly helpful if you're not sure what to do or if you're in a rush to get somewhere.
Provides Accurate Diagnosis
Aside from providing help when you're stuck, your roadside assistance provider can also provide an accurate diagnosis of the problem you're experiencing. This can be incredibly useful if you're not sure what's wrong with your car or if you need to explain the issue to a mechanic. Your provider can also provide advice on what steps to take next to resolve the problem.
Conclusion
In conclusion, roadside assistance is an incredibly important service for drivers. Whether you're traveling long distance or just running errands around town, having a plan in place can provide peace of mind and support in case of an emergency. Roadside assistance can help you save time, money, and stay safe on the road. It can also benefit other drivers who may be stranded and in need of help.
Need Assistance? We Are Your Local Towing Company
At Guy's Towing Service, we've been providing reliable and high-quality towing services to Louisiana for over 40 years. As the largest towing company in the state, we take pride in offering exemplary service to our customers in their time of need. Whether you find yourself stranded with a broken-down car on the side of the road or in need of a vehicle recovery late at night, we're available 24/7 to help you get back on the road safely and efficiently.
We are proud to offer a wide range of services, including:
Light Duty Towing Services
Medium Duty Towing Services
Heavy Duty Towing Services
Vehicle Recovery
Specialized Hauling
Emergency Towing
And so much more!
If you are ever in need of assistance, feel free to contact us.