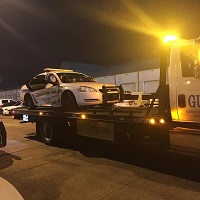 Who do you call for emergency towing Lafayette?
Sometimes, you have to be driving out late. Whether you had a last-minute pickup at a grocery store that closes for the weekend or were out having fun at a late night party, there are some times when you might be out on the road at 2 AM. And it just might happen to be one of those times when your car suddenly decides to stop working. But with some towing companies closed so early, who do you call? Try Guy's Towing Service. We do emergency towing services in Lafayette that are available at all times of the day and night, so you're never stranded for long.
What if I have a trailer? No problem! If you're trying to get home and are already towing a large vehicle, we can take over the towing for you. We have a large fleet of various tow trucks ready and waiting for your call and can help you and all of your vehicles get to where they need to be.
We don't rest until you're home safe
When we say our goal is to get you home safely, we mean it. And we've proven that fact time and time again. For over three decades, we've been providing FREE rides home during the holidays for tipsy drivers. This means that you don't have to make the unwise decision to try to drive home if you're a little over the limit.
Distracted Driving is the Number 1 Reason for Towing
Stop! Whatever it is, it can wait. Distracted driving leads to
more crashes than anything else.
Even more than drunk driving, distracted driving causes thousands of accidents in the US every year.
Distractions more than double the chance that a driver will get into a car accident.
Texting, calls, eating, and other distractions accounted for more than 2/3 of crashes from a car accident study.
Call us for a 24-hour tow truck in Lafayette
Sometimes, you can be free of distractions and still end up in an accident. Potholes, tire blowouts, and poor weather conditions are just some of the many reasons that accidents happen. And there are even situations where a car stops working all on its own! No matter the reason, when you need an emergency tow truck, call up Guy's Towing Service. You'll immediately get connected with a friendly, courteous person that will quickly take down the relevant information so that we can send a truck over for immediate road service. And as the largest tow truck company in Louisiana, we might have one right around the corner! Our goal is to get to you fast and get you home safely, so you can get back to your life. So give us a call or contact us today when you need emergency towing in Lafayette or one of our many other services.
---
Help! I have an emergency!
After making sure eveyrone is safe, call us for help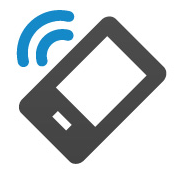 1
Contact
When you have a towing emergency, simplygive us a call.

2
Details
Tell us your location so we can send the closest available tow truck.

3
Dispatch
We'll head straight to where you are so we can tow your vehicle and take you home.
---