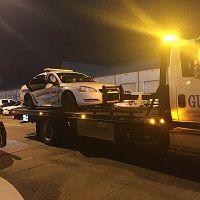 Do you need an emergency tow truck in Ascension Parish?
When it's time to call for a tow, it's important that the company you choose will take care of you. Some towing companies take advantage of people who need their help, charging them inflated fees and keeping their car for an extended period to rack up the bill. Others aren't there to help when you need them most, only working typical business hours. So who can you rely on? Guy's Towing Service is here for you. With 24 hour availability, when you call us for an emergency towing services in Ascension Parish, our dispatch team will send a truck over right away to give you the help you need.
---
What about holidays?
 The holidays are a special time of year for us at GTS. While we try to give each of our team some time to spend with their loved ones, we're also busier than ever. In the winter holiday season in particular, there are many nights when drivers risk driving home while under the influence, something we staunchly stand against. We're so opposed to drunk driving, that we even offer
FREE rides home after holiday parties
for both attendees
and 
their vehicles!
Why choose us for 24-hour towing in Ascension Parish?
With a couple of towing companies willing to pick you up at any time, how do you know which is best? We distinguish ourselves from the competition in many ways:
We have the right equipment for your needs. Whether you have a motorcycle that you need to be secured or need help picking a semi truck back up with airbag recovery, we have the right tools for the job.
Experience matters in the towing business. But so does continuing education. Using the acclaimed Wreckmaster training curriculum, our tow truck operators stay up to date on the latest and best techniques.
Especially after an accident, calling for a tow truck can be a jarring experience. We help by having quality service. This includes both our dispatch team and truck drivers; we always treat you with respect!
---
All of our vehicles are ready for an emergency
While residential cars are commonly the vehicles that need roadside recovery, commercial and industrial vehicles sometimes need some help too. That's why we have a variety of trucks on hand. We'll send the one that we think is most efficient for the job. Along with our standard light and medium duty trucks, we also have heavy duty tow trucks and specialized vehicles too. This means that no matter what kind of unusual vehicle you need, we're standing by for your call. So don't settle for a shady towing company that only cares about your money; choose GTS for emergency towing in Ascension Parish from a team that truly cares!
---
Call us whenever you need our help
We don't mess around so we can get to you right away!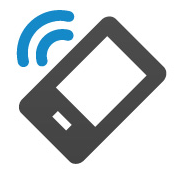 1
Contact
If you have an emergency, call us as soon as possible.

2
Details
We'll gather the details about your vehicle and then send you a truck

3
Dispatch
The truck will head over to your location and we'll tow your vehicle right away.
---