Is there a company that can do semi truck towing in Henderson LA?
Semi trucks are called big rigs for a reason. Weighing up to 80,000 pounds, they are dozens of times heavier than typical compact cars. They're designed for a different reason too; to transport large amounts of goods and materials from one place to another, sometimes thousands of miles. Because of all of these differences, a typical tow truck that's a fraction of the weight isn't going to be able to get one to budge with a basic tow hook. And many towing companies don't have the equipment to handle it. Guy's Towing Service does. Call us for semi truck towing in Henderson LA, and you'll be amazed at how effortless it looks when we move your semi truck!
What if I have important cargo that can't wait?
As a semi truck operator, you could be carrying very important cargo. With loads worth tens of thousands of dollars or more, you can't afford to wait around and leave your load undelivered. And we know that some items can be time-sensitive and need to be delivered as soon as possible. That's why we offer specialized hauling services to help you out in times of need. Call us for more details.
Semi trucks should be treated differently from other vehicles
Because semi trucks are large and may be carrying expensive or important materials, it's important to treat them as a separate class from other vehicles. Because an empty and full load can create a massively different total weight on your vehicle, we need to know right away which one we're dealing with. A smaller semi truck with an empty trailer may be able to get towed by one of our medium duty trucks, but a tipped over fully-loaded semi will most certainly need to make use of our heavy duty tow trucks!
Our heavy duty tow trucks can even tow full semis
Worried that your truck is too big for anybody to get it home? Think again! At GTS, we have equipment designed specifically for tough jobs like these.
With a 60-ton crane system, our heavy duty tow trucks are designed to lift extremely heavy items. As the maximum legal weight for a semi truck is 40 tons without an overweight permit, we have plenty of power to spare in case you do have one!
Louisiana can have severe weather conditions, and occasionally even semi trucks lose a battle with the elements and tip over. With an airbag recovery system, we carefully and strategically bring the truck upright on its wheels once more.
If your tractor is still functioning but the load isn't secure, we'll help you get it back on properly. Our Wreckmaster trained tow truck operators have the knowledge to assist you with our heavy duty tow trucks and can help with load shifts if needed.
---
Call us right away for semi truck towing in Henderson LA
Our dispatch team will make sure you and your truck are taken care of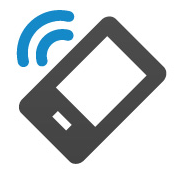 1
Contact
Call us immediately and tell us all the specifics.

Details
The dispatch team will send the tow truck over to you.

3
Dispatch
Finally, we'll tow your semi truck and get you where you need to be.