Just need road service in Lafayette?
When you're stuck on the side of the road, the last thing you need is the runaround. And just because your vehicle isn't running doesn't necessarily mean it has to be towed. While many dishonest towing companies will try to convince you that towing is required, that may not be true. At Guy's Towing Service, we do things differently. Our goal is to get you home safely, not rip you off. That's why we do roadside assistance in addition to our towing service in Lafayette, because if it's a quick fix, you shouldn't have to be kept waiting.
You don't just do towing?
While towing is what we're known for, we do many other services too! Need something large hauled? We can take care of it with our specialized hauling services. We also have Landoll trailers available in case you need some heavy or large equipment moved. We're even available for FREE rides during the holidays, so you don't have to make the choice between getting home impaired or not getting home at all. Simply give us a call and tell us what you need and we'll be there to help!
Our emergency roadside services will take care of you
Each of our Wreckmaster trained tow truck operators is also skilled in basic vehicle repair and assistance. Some of our emergency road services include: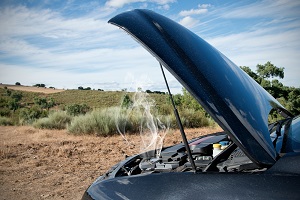 Gas can delivery
Oil delivery
Basic flat repair
Battery jump starts
Flat tire change
Stuck in water
Overheating vehicle
Vehicle won't turn over
Lockouts
And much more!
What if you can't get my vehicle going again? While we'll try to get your car started and back on the road again, that's not always possible. Some repairs require the services of a full-time mechanic and a dedicated auto repair shop. While we won't have all the skills or equipment for serious repairs, we can get you to someone who does! We're familiar with honest mechanics in Lafayette who do quality work, and know which shops allow for after hours drop offs too!
Call us anytime!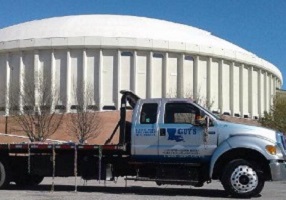 Towing isn't an industry that should only operate from 9-5 on weekdays. We know that accidents can happen anytime. That's why we're available 24 hours a day for emergency towing and roadside assistance. No matter where you are or what vehicle you have, we're here to help!
Our service is unmatched
When your vehicle stops working the way it should, we know that it's frustrating. And we do our best not to add to your frustration. From your first call to when we drop you and your car off, you'll only deal with courteous people that treat you with respect. You'll be amazed at how friendly and helpful our professional tow truck drivers are! So give us a call or contact us today for road service in Lafayette and much more!
---
How does the process work?
Call us up and we'll guide you through the rest!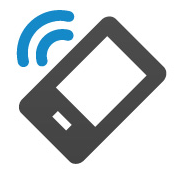 1
Contact
When you need us, call us anytime, whether it's day or night!

2
Details
Give us your location as close as possible and we'll find the nearest truck.

3
Dispatch
We'll send the truck over right away to pick you up!
---